Cosmetics DIY take the Internet by storm! No wonder. We adore home-made cosmetics because they are entirely natural, we have an absolute control over their composition and we can match them with our needs. It is a time when we walk away from dragstore products and start to value more individual approach.
The most popular are cosmetics for hair care, for instance herbal rinse or hair masks with oils, egg yolks and vegetable extracts.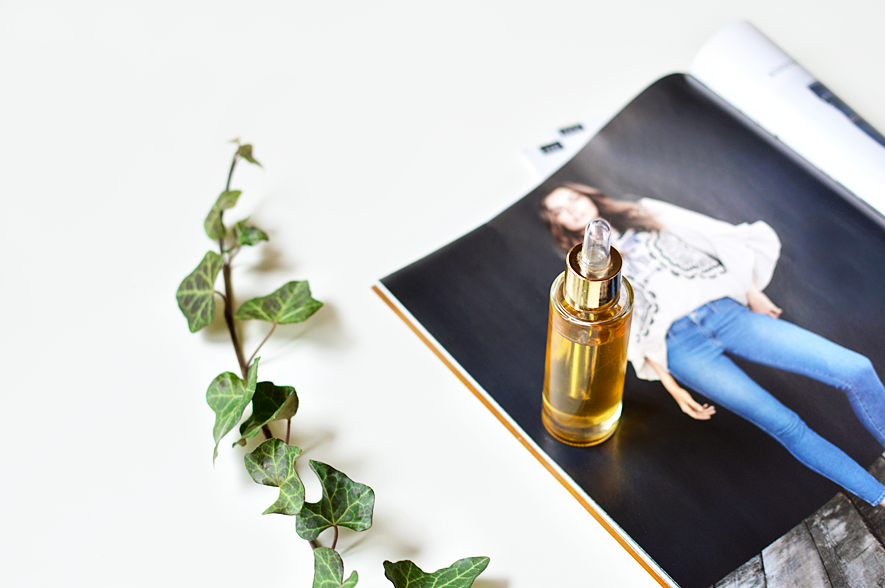 Slightly more difficult is to make home-made serum for hair. Main difficulty is to find such an amount and quality of active substances, which effects could be described as a concentrated serum. However, it is not impossible! On top of that, we cannot make hair serum with the products we have at home. For this cosmetic necessary are substances, which can be bought in shops with natural raw materials and semi-finished products.
What will you need to make serum for hair?
110 g of demineralized water,
5 g of hydrolyzed keratin,
3 ml of elastin,
1 g of "all in one" vitamin composition,
1.2 g of D-panthenol,
preservative,
1 bottle with atomiser (around 120 ml/4.22 oz.),
sticker (optional).
How to make home-made serum for hair?
Enumerated semi-finished products allow you to make 120 ml/4.22 oz. of hair serum. To piece all the necessary ingredients together is the hardest part of the task, because execution of the product is really easy. To the bottle with demineralized water add d-panthenol and shake it for ingredients to combine. To an empty bottle with atomiser (you can use a bottle after other cosmetic, but you have to clean it first) put vitamin composition, which should be in a form of powder. To vitamins add hydrolyzed keratin and elastin, which are two most important ingredients. To ingredients in the bottle pour prepared earlier solution of water and vitamin B5. At this stage you can add preservative, but it is optional. Serum with preservative will be suitable for use for six months and without it for two weeks. Close the bottle and shake the entire thing for all elements to combine. Leave it for 2-3 hours and then shake again. Serum is ready!